Hawaii and Alaska Announce New Space Partnership Relationship
Posted on Oct 7, 2013 in News
For Immediate Release: October 7, 2013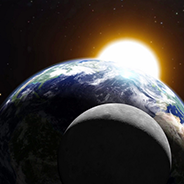 HONOLULU—Representatives of Hawaii and Alaska state governments signed a Memorandum of Understanding today at the 2013 Hawaii Aerospace Summit in Honolulu, confirming their intention to establish a formal working relationship in state aerospace activities to serve the Pacific Region.
The agreement notes that Hawaii and Alaska are geographically situated to provide rapid, focused, and cost-effective aerospace services.
"Hawaii's strategic mid-Pacific and near-equatorial location, Moon- and Mars-like terrain, resident expertise in aerospace-related technologies, and long-standing ties with space-faring nations throughout Asia and the Pacific afford strategic assets and capabilities that can be leveraged to realize humankind's full potential in space," said Hawaii Aerospace Coordinator James Crisafulli.
Alaska Aerospace Corporation owns and operates the nation's most modern spaceport complex from Kodiak.
For the past half century, Hawaii has utilized these resources to advance its national space program – beginning with astronaut training for the Apollo lunar missions and the development of world-class observatories on Hawaii Island, and extended through pioneering programs in planetary geosciences, satellite communications, space-based environmental monitoring, deep-space surveillance, and other areas employing aerospace-related technologies.
In June 2012, Gov. Neil Abercrombie signed into law Act 169 (House Bill 2873), transferring the Pacific International Space Center for Exploration Systems (PISCES) to the state Department of Business, Economic Development and Tourism's Office of Aerospace Development, as well as establishing the PISCES board of directors. At the time, Gov. Abercrombie said, "The economic vitality of our state requires out-of-the-box approaches," and cited the measure as furthering greater opportunities for Hawaii as a prime business location. Less than a year later, the Governor released $275,000 in capital improvement funds for planning and preparation for a project development report, site evaluation report, and environmental assessment.
The Hawaii Office of Aerospace Development (OAD) provides a focal point within state government to facilitate dialogue and coordination among Hawaii's government, private and academic sectors to promote the growth and diversification of Hawaii's aerospace industry.
# # #
For more information, contact:
Jim Crisafulli, Research & Development Coordinator, Office of Aerospace Development
Phone: (808) 586-2388
Mari-Ela David Chock, PISCES Public Information Officer
Phone: (808) 554-0567