2022-Jun-02 — Request for Proposal: Whitmore High Pressure Processing Machine & Agricultural Facilities (DEADLINE EXTENDED)
Posted on Jun 2, 2022 in Main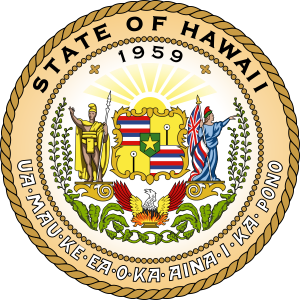 FOR IMMEDIATE RELEASE
June 2, 2022
Request for Proposal: Whitmore High Pressure Processing Machine & Agricultural Facilities
HONOLULU — The State of Hawaii Agribusiness Development Corporation (ADC) is accepting proposals to construct, operate, and maintain a high-pressure processing (HPP) machine(s), and agricultural facilities situated in Wahiawa, Oahu. All interested applicants can go the Hawaii Awards & Notices Data System (HANDS) website at the following link: Hawaii Awards & Notices Data System (ehawaii.gov) to review the Request for Proposal. Interested persons can contact the ADC office at (808) 586-0186. Office hours are 8:00am to 5:00pm, Monday through Friday, except holidays. Proposals shall be received by the ADC Office before 4:30 pm, October 15, 2022.
This RFP seeks to bring HPP technology to Hawaii for use by farmers and other food producers. Local farmers and food producers face challenges of: 1) delivery and shipping logistics, and 2) the limited shelf-life of Hawaii-made value-added food products. Addressing these bottlenecks will immensely increase the economic development opportunities for Hawaii's agricultural and "value-added" industries.
HPP is a non-thermal non-chemical technology that pasteurizes and preserves food, thereby extending the shelf-life of food products from several weeks up to months. It enables farmers and value-added processors to scale distribution and exports of preserved and pasteurized food products without compromising overall food quality and food safety. HPP machines can process a wide variety of foods, including fruits, vegetables, meats and seafoods. It can deliver ready-to-eat meals, ready-to-cook meats, juices, soups, sauces, dips, and dairy-based products.
It is a proven, growing technology used extensively on the mainland, but so far, not available locally. High start-up costs make it difficult for the private sector to take on this investment.
Accordingly, the ADC is creating a "food manufacturing hub", that establishes an HPP machine at its core, with supportive facilities including cold storage and distribution capabilities. It will be located in Central Oahu within the Oahu Agricultural and Food Manufacturing Hub (Tax Map Key numbers. (1) 7-1-002:009 and (1) 7-1-002:004.
Interested Offerors must demonstrate they meet the following minimum requirements as evidenced by previous projects and/or undertakings to be considered for the evaluation phase. All items described in this section are non-negotiable. ADC shall evaluate the qualifications based on the following summarized criteria:
Real estate development experience relevant to the construction of agricultural facilities, including experience in community outreach and obtaining land use entitlements and government approvals/permits;
Management experience relevant to the operations of HPP machines and/or produce processing or distribution centers and facilities;
Knowledge of Federal and state food safety and sanitation regulations;
Financial capacity to fund the proposed operations; and
Other relevant experience and qualifications submitted.
Evaluation criteria and the associated points are listed below. The award will be made to the responsible Offeror whose proposal is determined to be the most advantageous to the State based on the evaluation criteria.
The total number of points used to score this contract is 100.
Capacity to procure, install, and operate HPP machines (25).
Business capacity to develop and manage a new food processing complex, as evidenced by a viable operations plan that addresses, among other elements, personnel hiring, training and retention, security, operational safety, production and revenue goals, inspections and maintenance schedules, record-keeping, and customer service (25).
Financial capability and credit worthiness of the Offeror and development team (25).
Ability to implement and operate the project on a timely basis within given budget constraints as evidenced by past projects and experience (15).
Alignment with the goals of the project and contents of the HPP report produced by University of Hawaii Community Design Center (UHCDC) (10).
---
For additional information:
Ken Nakamoto
(808) 586-0087
Email
# # #