About Heeia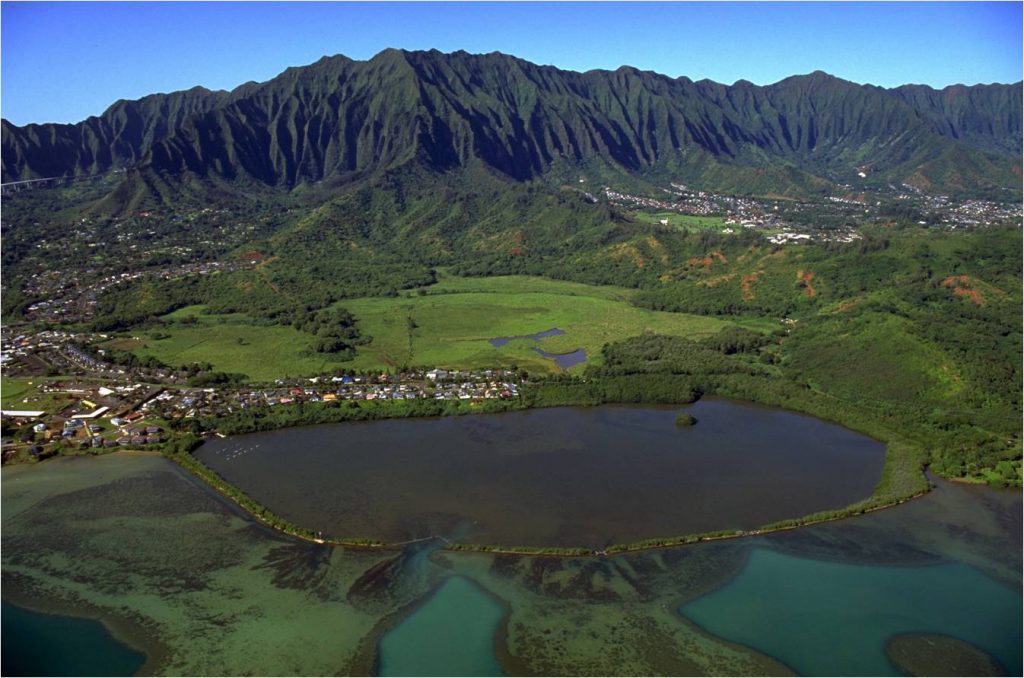 In 1991, the HCDA acquired approximately 400 acres of land in He`eia on the windward side of Oahu as part of a land exchange with the Estate of Bernice Pauahi Bishop. At its July 1, 2009 meeting, the Authority authorized the Executive Director to enter into a long-term lease with Kāko'o 'Ōiwi, a community-based non-profit corporation. Kāko'o 'Ōiwi's primary mission is to restore the He'eia wetlands into a working agricultural and cultural district. The HCDA and Kāko'o 'Ōiwi subsequently entered into a 38-year lease, effective January 1, 2010.
On July 8, 2011, Act 210 was signed into law creating the He`eia Community Development District ("CDD"). The HCDA was designated as the local redevelopment authority of the district to facilitate culturally appropriate agriculture, education, and natural-resource restoration and management of the He'eia wetlands, which is consistent with the mission of Kāko'o 'Ōiwi.
The He`eia CDD is comprised of the approximately 400 acres of land acquired through the land exchange and is identified as Tax Map Key Parcels: (1) 4-6-16:001 and (1) 4-6-16:002 (owned by the authority), and (1) 4‑6‑16:004, 011, 012, and 017 (owned by various owners of kuleana parcels).