Kalaeloa Master Plan Amendments
KALAELOA PROPOSED MASTER PLAN AMENDMENTS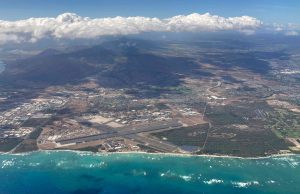 The original Kalaeloa Master Plan was adopted on March 1, 2006.
Currently, Hawaii Community Development Authority (HCDA) is working to develop a Master Plan Update that reflects the changing needs of the community.
We recognize that the vision for Kalaeloa cannot be achieved without meaningful community involvement, and commit to integrate community needs and interests into the redevelopment process.
The HCDA is working with a consultant team lead by Torti Gallas + Partners to develop a Master Plan Update for this historic area. The public is encouraged to participate in the visioning and planning process to direct growth and development in Kalaeloa.
The Plan and Rules amendment effort is being approached in a two-part process that will first revise the Plan, which will then govern the necessary changes to the Rules. Once the Plan and Rules have undergone their respective planning processes for amendment, both documents are required to go through a formal public hearing process, pursuant to Chapter 15-219, subchapter 4, Hawaii Administrative Rules, and Title 8, Chapter 91, Hawaii Revised Statutes.
On June 1, 2022, the "Administrative Draft Kalaeloa Community Development District Master Plan" was presented to this Authority by our consultants from Torti Gallas + Partners, Inc.
On Monday, June 6, 2022 at 6:30 p.m. a virtual community meeting was held, where HCDA staff presented a Draft of the proposed Kalaeloa Master Plan amendments.
Community Meeting Flyer June 6, 2022
June 6, 2022 Kalaeloa Community Meeting Presentation
On July 29, 2022, the Authority-appointed Permitted Interaction Group ("PI Group") met to review the synthesized comments that had been submitted by the Authority, the public, and other government agencies. Determinations were made regarding which changes to incorporate into the next draft, which is referred to as the "Draft Kalaeloa Community Development District Master Plan.
On September 7, 2022, the Draft Kalaeloa Master Plan was presented to the HCDA Kalaeloa Board. A link to the Draft is below.
Submit comments on this Draft via email to: [email protected]
The next steps in the Plan and Rules amendment are: 1) work with the consultant to draft the proposed Rules, 2) seek input and guidance from the PI Group, 3) bring the "Administrative Draft" version of the proposed amendments to the Rules to the Authority and, 4) to host a community meeting immediately thereafter.
Current Master Plan
Kalaeloa Master Plan 2006
Kalaeloa MP Appendices
Kalaeloa Infrastructure Master Plan Update