Kalaeloa Master Plan Amendments
KALAELOA PROPOSED MASTER PLAN AMENDMENTS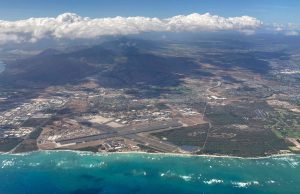 The original Kalaeloa Master Plan was adopted on March 1, 2006.
Currently, Hawaii Community Development Authority (HCDA) is working to develop a Master Plan Update that reflects the changing needs of the community.
We recognize that the vision for Kalaeloa cannot be achieved without meaningful community involvement, and commit to integrate community needs and interests into the redevelopment process.
The HCDA is working with a consultant team lead by Torti Gallas + Partners to develop a Master Plan Update for this historic area. The public is encouraged to participate in the visioning and planning process to direct growth and development in Kalaeloa.
Community Meeting Flyer June 6, 2022
Join us on Monday, June 6, 2022 at 6:30 p.m. virtually as we present the Draft Kalaeloa Master Plan.
This meeting will be held virtually via Zoom. Join Zoom Meeting
https://us06web.zoom.us/j/87984881610?pwd=VWR6eEtxZDQ5WnhRWVRBWWZLUHlWdz09  
Meeting ID: 879 8488 1610 Passcode: 614775
June 6, 2022 Kalaeloa Community Meeting Presentation
Kalaeloa Master Plan 2006
Kalaeloa MP Appendices
Kalaeloa Infrastructure Master Plan Update