HAWAII GENUINE PROGRESS INDICATOR (HI GPI) – SOCIAL INDICATORS
HI GPI Social Indicators
GPI = U(PCE_ADJ + PP + KB + KS + KH – SC + KN – POL – DKN)
where PCE_ADJ = (PCE – DEFR – HI – CDE)*INQ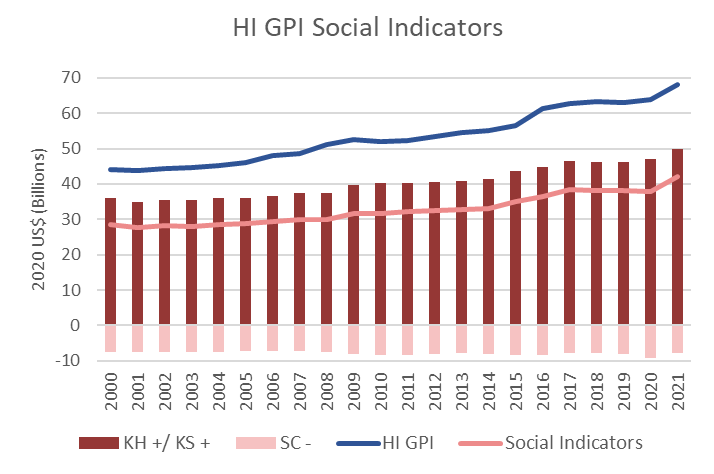 Services from Social and Human Capital (+KS/KH) are added while Social Costs (-SC) are deducted to find HI GPI.  Select the indicator name below to access sub indicators.
HI-GPI-Social-Indicators-Excel-Table Download
Services from investments in social and human capital are accounted for by estimating a flow of social payoffs.
Captures social costs that result from economic activity but reduce overall welfare, such as homeless/houselessness, underprovided labor hours, commuting time, or damage from crimes.