Executive Assistant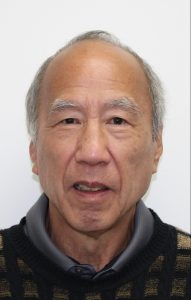 Delmond J.H. Won
The HHFDC Board of Directors appointed Delmond J.H. Won as executive assistant to the HHFDC executive director in January 2023.
Prior to coming to HHFDC, Won served as senior administrative officer to the University of Hawaii College of Engineering from 2020-2022. Before that, he served as executive officer to the Hawaii Public Utilities Commission from 2015-2019.
He was appointed by former President Bill Clinton to the Federal Maritime Commission, where he served from 1994-2003. He also served as a member of the state Land Use Commission from 1990-1994 as an appointee of then-Gov. John Waihee III.
Before joining the government sector, Won served in various capacities in the private sector at Hawaiian Tug & Barge and Young Brothers. His areas of responsibility included conducting financial analysis, budgeting, strategic and operational planning, regulatory affairs, customer service and legislative matters.
He received both a Bachelor of Science in Engineering and MBA from the University of Hawaii at Manoa.